Nursery: 5 months-3 years
Kids Church: 4 years-Grade
5
Share the Gospel!
Bethel Assembly is eager to provide links to our weekly sermons and videos. You can browse the selection below to keep up with the teaching ministry. Feel free to share these sermons with friends and family.
Recent Sermons
Here's what's coming up…
Weekly Events
Proclaiming the Gospel with our Finances!
Why We Give
The stewardship of our finances is a tremendous—and often overlooked—area of our lives where we can faithfully proclaim the gospel. Giving strengthens our devotion to Christ and frees us to live open-handedly with the gifts God gives us. We trust in Him and His provision instead of our perceived self-sufficiency. As people of faith, we give faithfully and generously.
Cash & Checks
Please make checks payable to Bethel Assembly of God. These checks may be dropped off in person at the church office. They may also be mailed to our Finance department at the address below:
Bethel Assembly of God
Attention: Treasurer P.O. Box 14
Carrington, ND 58421
Directions
Hours: Mondays 9am-5pm
Tuesdays 9am-5pm
Wednesdays 9am-5pm
*If out of the office–feel free to call to set up an appointment.*
Church Location & Address:
70 Poplar Ave S. Carrington, ND (
map
)
Church Telephone: (701) 652-3026
Board Member – Kent Gussiaas 701-652-5075
Email Us

Talk, Read, and Live
Part: 1 Talk
This time of year many people are talking about implementing new resolutions that will revolutionize their life. People get tired of the r …
Read more...
---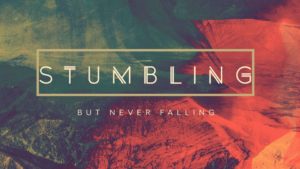 "Now to him who is able to keep you from stumbling and to present you blameless before the presence of his glory with great joy, to the only God, our Savior, through Jesus Christ our Lord, be glory, majes …
Read more...
---